Beam Orthodontics Offers the Innovative Oral Scans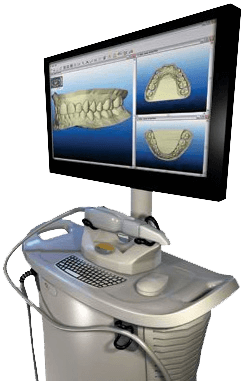 At Beam Orthodontics, we are happy to share with all of our patients new and advanced technology like our OrthoCAD™. Instead of just showing you a plastered set of teeth to demonstrate, we can now use our 3D model of a set of teeth/dentures to help you understand. By using the OrthoCAD machine, we may analyze the problem to come up with the right treatment for you.
About OrthoCAD™
Founded in 1995, Cadent created this new and advanced technology which allows both the orthodontist and the patient to view the patients set of teeth.  It allows the orthodontist to give a step-by-step process of what will be needed and show the importance of it to the patient. Additionally, the OrthoCAD has an Invisalign simulator option. Allowing the orthodontist to show the patient what the outcome would look like when using Invisalign to correct gaps or crowding. This simulation will be emailed to the patient directly so they can be shared with family and friends.